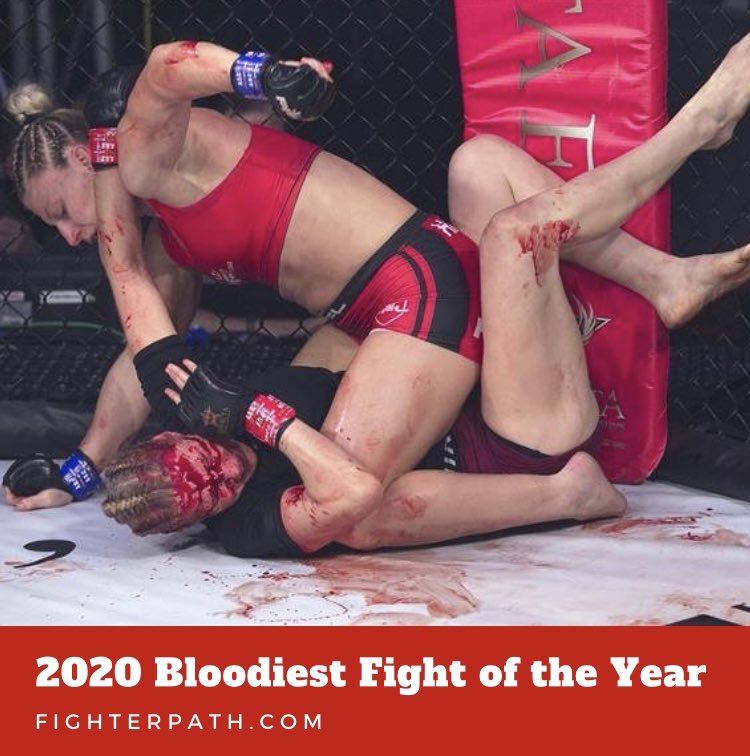 Winner: Kayla Harrison – Courtney King (Invicta FC)
Kayla Harrison is quickly building her legacy by continuining to dominate every opponent put in front of her. The two-time Olympic judo gold medalist was out of action for the majority of 2020 due to PFL not having events for the year. She made an appearance for Invicta FC on November 20 against Courtney King in what was a blood bath.
Kayla Harrison battered King on the ground painting the canvas red in King's blood. Fortunately, this would be the last fight of the evening as the clean-up crew would've had their work cut out for them. A few of the other fights were equally as gruesome, but due to the pure dominance of Harrison, it was uncomfortable to watch as blood poured out of King.
Runner-Ups:
Nate Landwehr – Darren Elkins (UFC)
Julija Stoliarenko – Lisa Verzosa (Invicta FC)
Max Griffin – Ramiz Brahimaj (UFC)