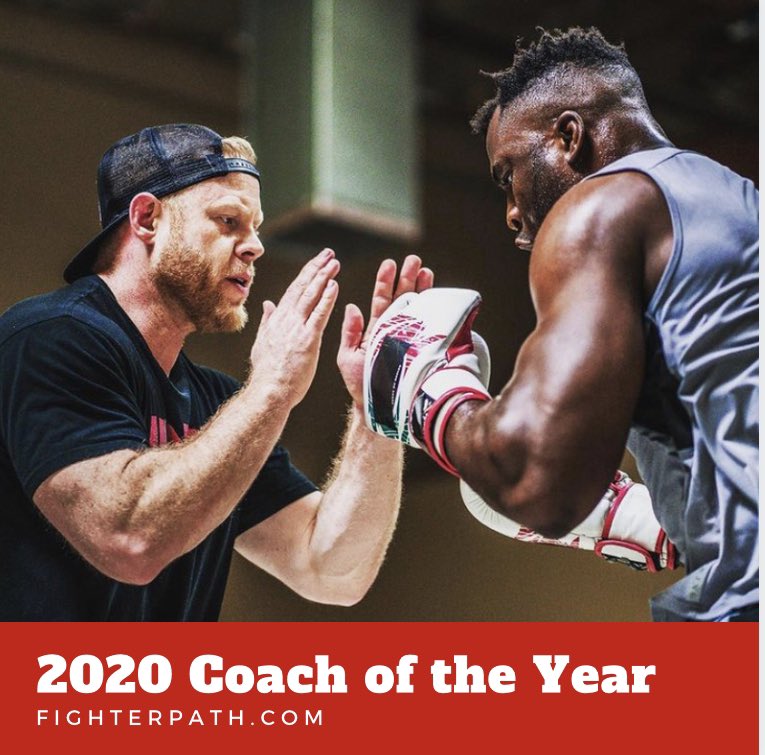 Winner: Eric Nicksick (Xtreme Couture)
Not one for the spotlight, Nicksick flew under the radar of most for Coach of the Year. However since taking over at Xtreme Couture, the number of UFC athletes training under his guidance has increased dramatically. His work with Francis Ngannou has paid dividends for the Cameroonian who had a 20-second knockout over Rozenstruik back in May.
Outside of Francis, UFC Welterweight Champion Kamaru Usman, Paul Felder, Dan Ige, Kai Kamaka, Maki Pitolo, Dalcha Lungiambula, Aljamain Sterling, Brad Tavares, Zabit Magomedsharipov and Roman Dolidze have all spent time with the Xtreme Couture coach.
Eric Nicksick is one of the most active cornermen in all of MMA and seems to be at almost every event. The dedication to his athletes has earned the respect of coaches and athletes throught the MMA world. I had the chance to speak with Gustavo Lopez, Justin Jaynes and Ty Gwerder on what it's like working with Nicksick.
"Eric is one of the hardest working coaches in the game. His relentless pursuit to learn and be better as a coach is unmatchable."
– UFC Lightweight Justin Jaynes
"Eric is not only our coach. He plays the role of big brother, best friend, head coach, dad and motivator all into one. No matter what the circumstances, he puts his fighters before everything. He's the most selfless coach I have come across which is why I will never go to war without him again."
– Bellator Middleweight Ty Gwerder
"He inspires greatness from you. Truly a great friend that only wants the best for his friends and family and friends."
– UFC Bantamweight Gustavo Lopez
Runner-Ups:
Tyson Chartier (New England Cartel)
Eugene Bareman (City Kickboxing)
James Krause (Glory MMA)