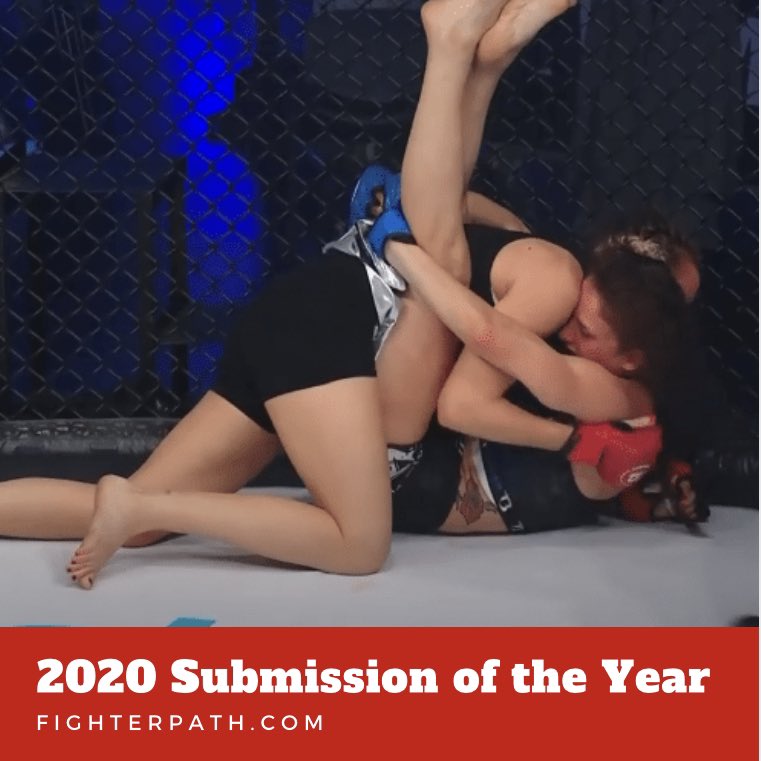 Winner: Monika Chochlikova (Bellator)
2020 had a wide variety of submissions all the way up to the last show of the year. Every submission you can think of was on display in 2020 including a flying triangle choke and the very rare leg scissors choke. However, one submission stood out from the rest when Monika Chochlikova submitted Jade Jorand with a Scorpion Crunch back at Bellator 247. It was a submission most of the MMA world was unfamiliar with which is why it became the frontrunner for submission of the year.
To make the submission more impressive, this came in her first professional fight and late in the third round. The Slovak army member is a decorated kickboxer of over 75 fights which makes the submission win even more impressive. At 24 years of age, Chochlikova is still very young to the sport and it will be intriguing to see what is to come from her in 2021.
Runner-Ups:
AJ McKee (Bellator)
Aljamain Sterling (UFC)
Ariane Lipski (UFC)